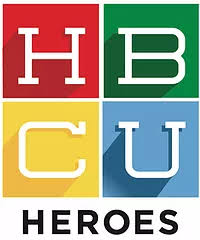 Career Fest includes speakers: actress Erika Alexander, Atlanta Falcons linebacker Brandon Copeland, NBA veterans, HBCU alumni, & Fortune 500 companies
ATLANTA (April, 2021) — HBCU Heroes, a non-profit (501C3) founded by marketing CEO, Tracey Pennywell and NBA veteran, George Lynch, is hosting "Secure The Bag," an exclusive virtual career fest summer series launching Friday, May 14 at 1 pm ET. An array of celebrities, athletes, business leaders, and entrepreneurs are lending their voices to support Historically Black Colleges & Universities (HBCU) students seeking career opportunities. Register here: HBCU Heroes (mobilecause.com)
Confirmed speakers for the series include:
● Entertainers: Erika Alexander (actress/creator/entrepreneur)
● NFL players/veterans: Brandon Copeland (Atlanta Falcons), Everson Walls (Dallas Cowboys), Reginald Grant (NY Jets)
● NBA veterans: Etan Thomas, George Lynch
● Healthcare experts: Dr. Jen Caudle (TV health expert), Dr. Ebony J Hilton & Kimberly Willis (Goodstock)
● Sports execs.: Lindsay LaBennett (Wasserman Group), Dr. Joseph Bryant (Rainbow Push Sports)
● Advertising/Media/Entertainment execs: Niele Anderson (Fox Soul TV), David Mesfin (InnOcean Worldwide), Clint Evans (HBCUgo TV), Curtis Symonds (HBCUgo TV), Josanne Lopez (Lopez Talent Mgmt.), Ron Pennywell (Aufiero/Horn Casting)
● Business/Tech entrepreneurs: Ben Arnon, Israel Wilson, Ray Leornard, Jr., Evan "The Biz" Melandro, Paula Boggs (Boggs Media), Pamela F. Nichols (BlackOwned.com)
● Finance experts: Dr. Brian Peterson (Univ. of Penn), Robert Schultz (Capricorn Invest. Group)
The mission is to empower HBCU students to compete in corporate America, big-tech, entertainment, healthcare/wellness, sports management, entrepreneurial pathways, and more to 'secure the bag" aka make significant financial strides. Registration is open to all HBCU students, alumni, and the general public. To sponsor, visit here: HBCU Heroes (mobilecause.com)
Erika Alexander, trailblazing actress, entrepreneur, producer, and director is lending her voice. As co-founder of Color Farm Media, her diversity and inclusion-driven production banner launched with media/tech entrepreneur Ben Arnon, drives greater diversity and equality in the entertainment and media spaces and supports underrepresented creative voices. As speakers, both will provide invaluable direction for participants.
"While over 60% of HBCU students are low-income and 1st-generation college students with few (if any) contacts in Fortune 500 companies," said Tracey Pennywell, event organizer, "many excel with exemplary GPAs in difficult disciplines.
In a year plagued by disproportionate losses in minority jobs, black-owned businesses, and greater disparities in education caused by COVID-19, HBCU Heroes is launching this series to provide opportunities & access.
"Being an NFL player, I get approached by people giving me the information I need on financial literacy," said Brandon Copeland, NFL linebacker for the Atlanta Falcons. "What about my mother, brother, and cousins? What about all these people out here who work just as hard as I do? They could really save themselves growing pains and maximize their own life goals of financial freedom with just a bit of information. That's why I'm teaming up with HBCU Heroes to help HBCU students "secure the bag." Copeland, who teaches a course at the University of Pennsylvania
"When I was growing up, nobody ever talked to me about the importance of great credit and all the things that go along with financial success and security that are included in the building blocks of financial literacy," said Ray Leonard, Jr., son of boxing legend Sugar Ray Leonard, also a consultant to Fortune 1000 companies.
The Secure the Bag Career Fest Summer Series topics include:
● May 14th – Fortune 500 Companies, Financial Literacy, NFTs, Tech, Sports, Media
● June 11th – Start-Ups, Mass Media, Advertising, Entertainment, Workplace Inclusivity
● July 9th – Sports Management, E-Sports, Healthcare, Wellness, Fitness
● August 13th – Big Tech, FAANG, Sports, Finance, Media, Entertainment
"I'm proud to continue to partner with HBCU Heroes to assist in providing a voice and opportunities to level the playing field for HBCU students and alumni," said Lindsay LaBennett Senior Director/Inclusion, Diversity and Equity – Wasserman. "As a proud NC A&T State University alumnus, I'm happy to participate in this event that will also benefit students from my beloved alma mater as well as across the HBCU community."
Segments will be interactive and informational and will also include breakout rooms, 1:1 interviews, and more. Sponsors include Capricorn Investment Group and Sharecare.
"Though I'm not an HBCU grad both my parents were, my dad in 1963 receiving Howard University's first PhD in zoology. I was born on an HBCU campus and my dad taught at HBCUs his entire life – Virginia State, Florida A&M and Alabama State," said Paula Boggs, founder of Boggs Media. "Over 20 years ago I established the Nathaniel Boggs, Jr. Memorial Fellowship at Johns Hopkins University, my alma mater, to tie my experience to his. Many Boggs Fellows graduated from HBCUs before pursuing their PhDs in the hard sciences at Johns Hopkins." Boggs, an event panelist, is also a Tedx©Speaker, writer, lawyer & musician.
Registration is FREE, click HERE. For more information, visit http://www.HBCUHeroes.org.
Facebook: https://www.facebook.com/hbcuheroes
Instagram: https://www.instagram.com/hbcuheroes/?hl=en
# #
Contact Detail:
Company Name: HBCU Heroes
Contact Person: George Lynch or Tracey Pennywell
Email: Send Email
Phone No: 818.749.0198
Country: United States
Website Url: https://app.mobilecause.com/e/gho5zQ?vid=i4sfo

Source: www.PRExhibition.com