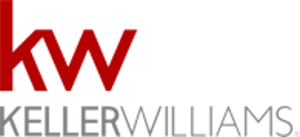 "Give where you live."
Summary: Chad St. Jean, Team Lead for the KW Southwest Market Center is excited about another exciting year of education and growth with ALC leadership
Sugar Land, TX. KW (Keller Williams) Southwest members are proud to announce six of their agents who have been selected as the Keller Williams Agent Leadership Council (ALC) for 2017.
KW Southwest agents who participate for 2017 include Liz Guevara, Sharon Parker, Cathy Stubbs, Melissa Salies, Kimbra Valachovic and Ross McEathron.
The Keller Williams ALC is made up of the top 20 percent of agents in each office. This dynamic 'board of directors' is actively involved in the leadership decisions that make the office more productive and profitable. Their roles are to inspire, motivate, participate, and listen. By having input from these associates, each office can tailor their strategies to thrive in all stages of the market.
A covenant agreement of ALC responsibilities is entered into by all ALC members with their Market Center peers. One of the greatest aspects of the Keller Williams Realty model is the Agent Leadership Council.
As an ALC member, agents not only attend monthly meetings, but also offer their expertise on a wide variety of topics. These range from:
Develop policies and guidelines for the office (market center)
Discuss concerns associates may have regarding how business is being handled
Set standards in the market center
Resolve any problems as they arise
Mastermind strategies to support and grow the current office business plan
Be protectors of the company culture
As members of the ALC, agents get to have a say in how the company is run and they are treated as business partners. In addition, agents share a true passion for making sure Keller Williams is the best place to run a real estate business.
Another role of the ALC is to be of assistance to associates in the office.
New agents have lots of questions and who better to answer them than the agents who have been there and know how to handle certain situations. Also, since these ALC members are active in selling real estate, they are available to be shadowed by agents who want to see how a successful agent goes about earning business.
About KW (Keller Williams) Southwest:
At KW Southwest, our mission is simple, "Give where you live." At the core of KW Southwest is the conviction who you do business with matters. They believe the company we keep can contribute to our lives in untold ways.
KW Southwest believes real estate is a local business driven by individual associates and their presence within the community. KW Southwest operates on the premise that if the company focuses all its resources on building the agents' businesses, the agents will build the company beyond all expectations. With this philosophy, KWSW is reshaping the industry landscape in Fort Bend.
For information on Keller Williams Southwest – http://kwsw.com.
To schedule an interview with Chad St. Jean or one of the ALC members:
Contact Chad St. Jean at (281) 265-0000
Contact Detail:
Company Name: Perceptive Public Relations
Contact Person: Sandy Lawrence
Email: sandylawrence@perceptivemarketing.com
Phone No: 2819898892
Address: 13202 Dogwood Blossom Trail
City: Houston
State: Texas
Country:United States
Website Url: www.perceptivepublicrelations.com


Source: www.PRExhibition.com