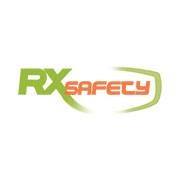 01/02/2022 – Middlesex, NJ: Rising out of the ESS brand comes protective eyewear like no other. In fact, the ESS crossbow sunglasses redefine quality and high-performance for overall eyewear safety. Whether you are an on duty military personnel, or completing activities in challenging conditions, the ESS crossbow sunglasses have got you covered.
In this review, we'll be covering every aspect of these tactical glasses. From frame features to safety qualifications, as well as top-quality lens design, you'll get the inside scoop on why these glasses are unmatched against your standard ballistic frames.
Let's get started.
ESS Crossbow build

These frames were designed with several technology advances that go beyond your ordinary frames. The design features a unique, sleek, wraparound frame. But it goes beyond that. In fact, this Crossbow Suppressor™ spectacle frame features the first intended for use with ear cup hearing protection and communications devices. We cut no corners to give you a revolutionary eyewear with your convenience in mind.
The ultra-thin frames also feature Z-Bend™ Geometry, and have noise reduction, minimizing the effect on the padded seal of ear cups. And with Tri-Tech Fit ™, you'll get an impeccable comfortable fit with zero pressure points.
Versatile Lenses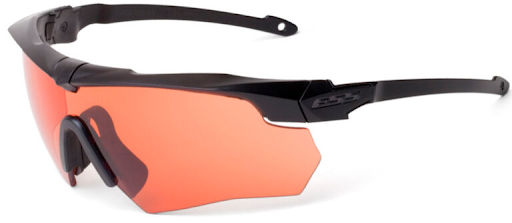 Let's not forget about these key characteristics of these outstanding lenses.
With ClearZone™ FlowCoat technology, you get anti fog lens treatment, providing pristine vision inside the lenses. You also get scratch resistant lenses, providing clarity and protection for the outside of the lenses as well.
These glasses also feature DedBolt™ Lens Lock technology, which allows you the convenience of exchanging your lenses or latching them to provide retention under impact. Our lens technology will give you superior and prime vision, that will allow you to handle your mission with ease.
Safety Ratings

Now let's talk about safety. Because your eyes deserve to be protected, and that's where our core mission lies.
There are three safety ratings on these glasses, which provides the ultimate confidence for users in challenging conditions. They are:
ANSI Z87+ approved, meeting the most rigorous standards for safety eyewear
MIL-PRF-32432, meeting military standards
and lastly EN 166, meeting European standards as well
So not only can you be confident in a technological design, but you can be confident that that design will uphold in critical conditions.
Glasses Compatibility

Utilizing research and high-end technology, we've built onto our previous designs to provide a greater visual experience, keeping in mind your continued investment to provide you the ability to upgrade without the hassle.
That being said, as a feature of the ESS Cross-Series™ eyeshield wear, all Crossbow parts are compatible and completely interchangeable with the ESS Crosshair™ and ESS Suppressor™ styles. So if you're looking to upgrade your Crosshair glasses to Crossbow anti-fog lenses, for instance, you can. This includes ANSI-rated Polarized lenses as well. You can also upgrade to hearing protection with the ultra-thin Suppressor™ frame as well for added capability.
In Conclusion
Your eyes matter to us. In fact, we want to take care of the practical matters that allow you to tackle the most crucial missions and daily challenges with ease.
Now that you've gotten the inside scoop on everything Crossbow, feel free to continue the conversation with us. Whether through our online chat or by phone, we're here to help you discover the best tactical eyeshields available–a sure staple in any collection.
Inquire online or simply give us a call–we're happy to assist you.
About Us:
Rx Safety is an American manufacturer of affordable prescription safety glasses and performance eyewear. A family-owned and operated business, with a state-of-the-art digital ophthalmic lab and the online store providing affordable, top-of-the-line prescription safety glasses, sunglasses and performance eyewear on the market. All the safety glasses always meet or exceed the ANSI Z87+ standards for high impact, to be safe and secure while working in any kind of hazardous environment. Besides standard safety glasses, we offer a broad selection of prescription shooting and tactical glasses, prescription youth sports glasses, fishing and motorcycle glasses designed and tested to meet our high standards. As an authorized distributor of Wiley X, Bobster, ESS, and BodySpecs, Rx-Safety.com offers a full line of prescription safety glasses straight from the manufacturer at wholesale prices. Feel free to call at 732-356-1493 or email at service@rx-safety.com.
Like us: https://www.facebook.com/RxSafety/
Follow us: https://www.instagram.com/rx_safety/
Subscribe us: https://www.youtube.com/user/RXSafetyVideos/
Retweet us: https://twitter.com/RXSafetyEyewear/
Contact Detail:
Company Name: RX Safety Glasses
Contact Person: Ryan Phillips
Email: Send Email
Address: 123 Lincoln Blvd, Middlesex
State: NJ 08846
Country: United States
Website Url: https://rx-safety.com/


Source: www.PRExhibition.com