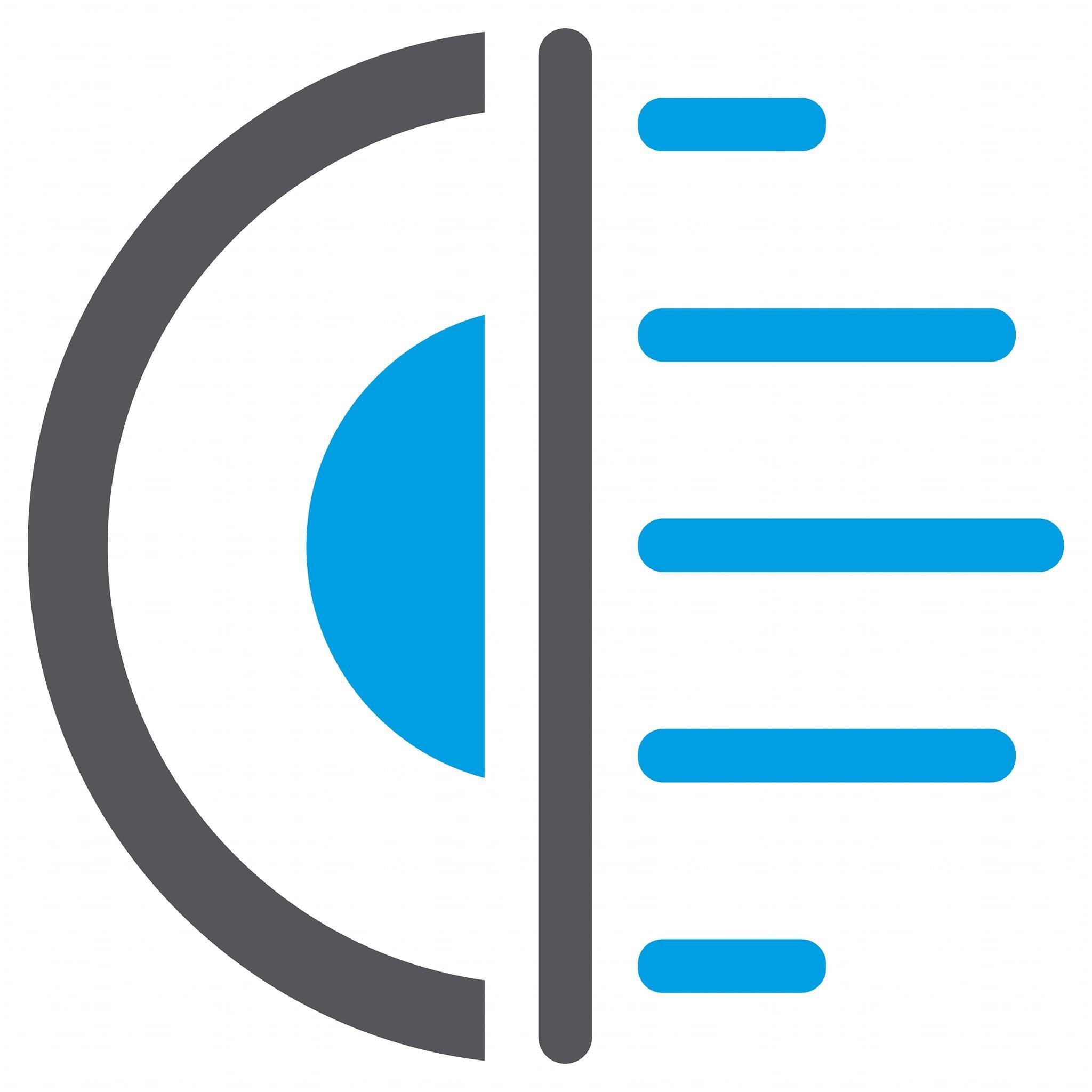 06/15/2022 – Belfast, Northern Ireland, UK: Our frontliners need as much protection as they can get to ensure that they can perform the necessary services. This is certainly the case regarding those in the medical field, whether inside hospitals or laboratories.
Safety Protection Glasses dedicates itself to providing high-quality prescription safety glasses to ensure that those who work in this field are fully protected, so they themselves don't get injured while on the job.
We always carry a specific selection to fit into the healthcare environment that comes with the right type of extra protection against the common elements at these locations. So whether you're looking to grab yourself a pair of Phillips Safety, OnGuard, or a Bolle Safety brand, we know that as long as your medical and laboratory workforce has these on their faces, they've got the protection they deserve.
Keep in mind that all prescription safety glasses below come with the rigorous safety measured standards for ANSI Z87+, and the RX-15011 also comes with the EN166F standards.
OnGuard 225S Prescription Safety Glasses

When you're looking for the most standard option available, the OnGuard 2255 won't disappoint. The frame is constructed in a way to provide maximum eye protection with the addition of integrated side guards and to help minimize any harmful projectiles or splashes from getting on the inside.
This particular model comes in two primary colors, matte navy orange and silver navy, combined with a clear plastic color to produce a nice two-tone style. We provide these prescription safety glasses in three different sizes to cover a wider group of people who may need them. They come with replaceable dust dams and nose bridges when they start to wear down and require replacements.
Bolle Harper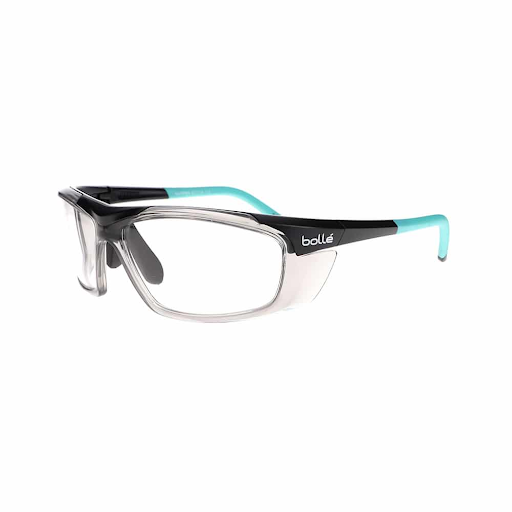 Bolle is known for providing modernized prescription safety glasses options. The Bolle Harper proves that and comes with a wrap-around style in either green or blue. These come with integrated side shields as well but are much more minimalist than the OnGuard series. In addition, the nose pads will help to make sure these stay on while providing you the comfort you're looking for.
The bridge itself is also adjustable, all with the mindset of providing you the most comfort when wearing a pair of these all day long.
RX-15011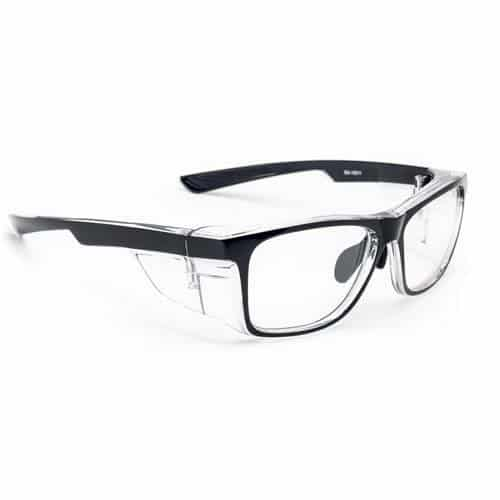 Our lowest cost option within the ones mentioned here doesn't mean it's lacking any type of protective functionality. On the contrary, it's a great entry prescription safety glasses option and is, in fact, the preferred option for those that are seeking to get these with a high prescription.
They're also extremely lightweight, made with the preferred TR-90 nylon ultra-durable material, with adjustable nose pads to maximize comfort. Additional protection comes in the form of integrated side shields.
They come in black/yellow, crystal red, black/clear, clear, and navy/clear providing the most options to match and suit your styles. You won't be let down when you have a pair of the RX-15011 as your primary form of protection for your eyes in a medical environment. Get in touch at info@safetyprotectionglasses.com or call +44 2890 994 190 if you've any queries.
About Us: Safety Protection Glasses, is your number one source for safety glasses. Safety Protection Glasses carries a wide variety of protective eyewear including; Laser Safety Glasses, Radiation Safety Glasses, X-ray glasses, Glassworking eyewear, Welding safety glasses, General safety, and Prescription eyewear. Safety Protection Glasses are one of the UK's largest safety protection glasses manufacturers partnered with Phillips Safety Products, we operate as their European partner. Using quality CNC edging facilities, we can offer the highest quality prescriptions in a variety of frames. We're dedicated to giving you the very best lenses and range of frames for your sector, with a focus on safety, dependability, and customer service.
Like us: https://www.facebook.com/SafetyProtectionGlasses/
Follow us: https://www.instagram.com/safetyprotectionglasses/ and https://www.pinterest.co.uk/SPGGlasses/
Subscribe us: https://www.youtube.com/channel/UC0J43ilfsQruKIOxqMQc0Gw/videos
Contact Detail:
Company Name: Safety Protection Glasses
Contact Person: Ryan Phillips
Email: Send Email
Phone No: +44 2890 994 190
Address: Unit 11, Agnes Street Industrial Estate, Belfast, BT13 1GB
State: Northern Ireland
Country: United Kingdom
Website Url: https://safetyprotectionglasses.com/


Source: www.PRExhibition.com