06/24/2022 – Lutz, Florida: At Attenutech, we strive to have excellent supplies for medical professionals across all specific segments. Therefore, we work hard to constantly expand our range of items. They assist our customers to properly care for their patients. These supplies help with all aspects of patient care. This ranges from appointments, to therapy, to surgery and hospital stays. Therefore, this is why Attenutech is proud to unveil and offer its new range of Foam Patient positioners. These foam positioners have just arrived at Attenutech. They provide medical professionals an easy way to ensure their patients are laid correctly. This is great for optimal healing during procedures and during the recovery process.
Also, foam positioners and positioning patients in general is relevant and necessary. It is especially so for our medical staff customers that have clients who are bedridden. When patients must be bedridden or lay bed for a long time, it is important to position them correctly. In fact, this is true for clients with decreased mobility and/or sensibility. Also, it is true for clients with deformities, spasticity, and pain. Additionally it is true for clients with pressure ulcers or those who are at risk of developing pressure ulcers. It is also helpful during procedures and surgeries. If the healthcare professional is able to position the patients correctly, they adequately focus on accuracy and precision.
Additionally, positioning a patient's limbs to hold them still before or after a procedure can help to prevent further injury. Limiting the patient's range of movement momentarily helps provide time to heal. Therefore, this is why Attenutech recognizes the intense importance of foam positioners for patient health and safety. In fact, we are proud to supply this great collection to our health care professional customers. Our new collection of foam positions provides great versatility with a wide range of sizes and shapes to best fit the hospital's needs. Read on to discover some of the best foam positioners that our customers love. Then, check out the whole collection at Attenutech.com!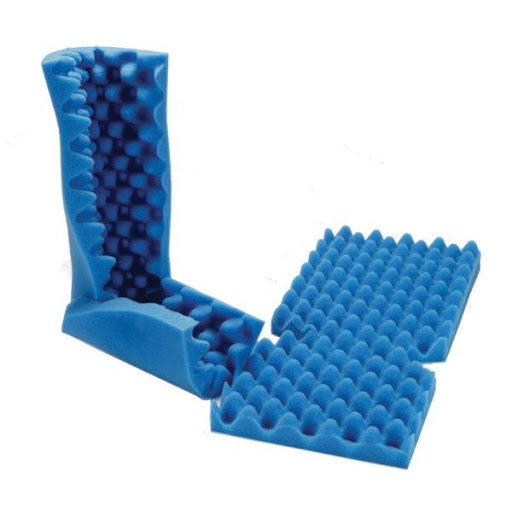 Pads, Altima and Allen Leg Holders
If you are looking for a disposable option for relieving foot and leg pain or pressure, this set could be right for you! The Pads, Altima and Allen Leg Holders set is a disposable foam positioner that reduces heel pressure, leg rotation and foot drop. These disposable foam positioners provide proper alignment, circulation and healing. They are specifically for optimum stability while in use. The Pads, Altima and Allen Leg Holders surgical foam positioners provide maximum exposure to operative sites. They can bond with other materials to create performance composites for specific applications.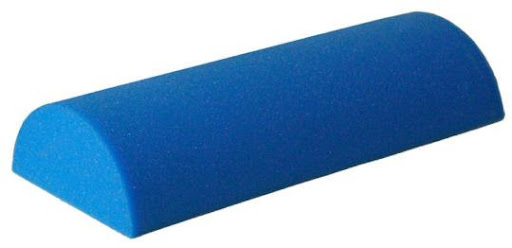 Positioning Bolsters
Often, in medical segments patients body parts must be propped up for proper circulation to occur. Therefore, the Positioning Bolsters are disposable foam positioners that facilitate prone or side head placement. This medical patient positioner supports the patient's face and provides clearance for the endotracheal tube and stabilizes the neck for surgical and x-ray procedures, elevation or other areas where pressure reduction is needed. The Positioning Bolsters positioners are carefully designed for optimum stability while in use and are cut and developed to provide maximum exposure to operative sites. Also, they can bond with other materials to create performance composites for specific applications.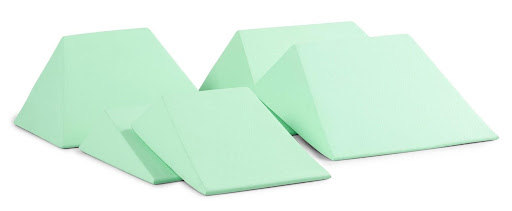 Stealth Cote Wedge Kit A
This kit is extremely versatile for patient positioning needs. With the stealth cote wedge kit A, position your patient comfortably and cleanly. The proprietary flared angles provide reduced artifacts, but the overall size of the foam will increase. Cleaning the sponges is easier than you think thanks to the proprietary medical grade, fluid-resistant, cleanable coating over its traditional foam interior. The sponges also have low attenuation and have minimal shadowing, making the x-ray viewing process more accurate. The sponges all share a self-deodorizing quality, and they are all also anti-microbial, antibacterial, and antifungal. The entirety of the kit is radiolucent, latex-free, all wrapped in a pleasant light green coloring.
About Us:
AttenuTech provides radiation protection products for physicians, techs, nurses, and staff who utilize Fluoroscopy for imaging procedures. At AttenuTech®, we are dedicated to implementing the best radiation protection in high-risk surgical environments. With a manufacturing presence in the United States and Europe, we guarantee the highest quality of products and services in the radiation protection industry. We provide affordable and applicable solutions through state-of-the-art technologies and modern equipment. All AttenuTech® products are CE Certified, and manufactured with strict adherence to applicable laws, standards, and regulations, assuring the highest levels of protection, confidence, and quality.Contact Information:
Like us: https://www.facebook.com/attenutech/
Follow us: https://www.instagram.com/attenutech_radiationprotection
Retweet us: https://twitter.com/attenutech
Contact Detail:
Company Name: AttenuTech®
Contact Person: Ryan Phillips
Email: Send Email
Phone No: +1 813-909-8330, 1-800-757-2703
Address: 24008 State Road 54 Lutz
State: FL 33559
Country: United States
Website Url: https://www.attenutech.com/


Source: www.PRExhibition.com