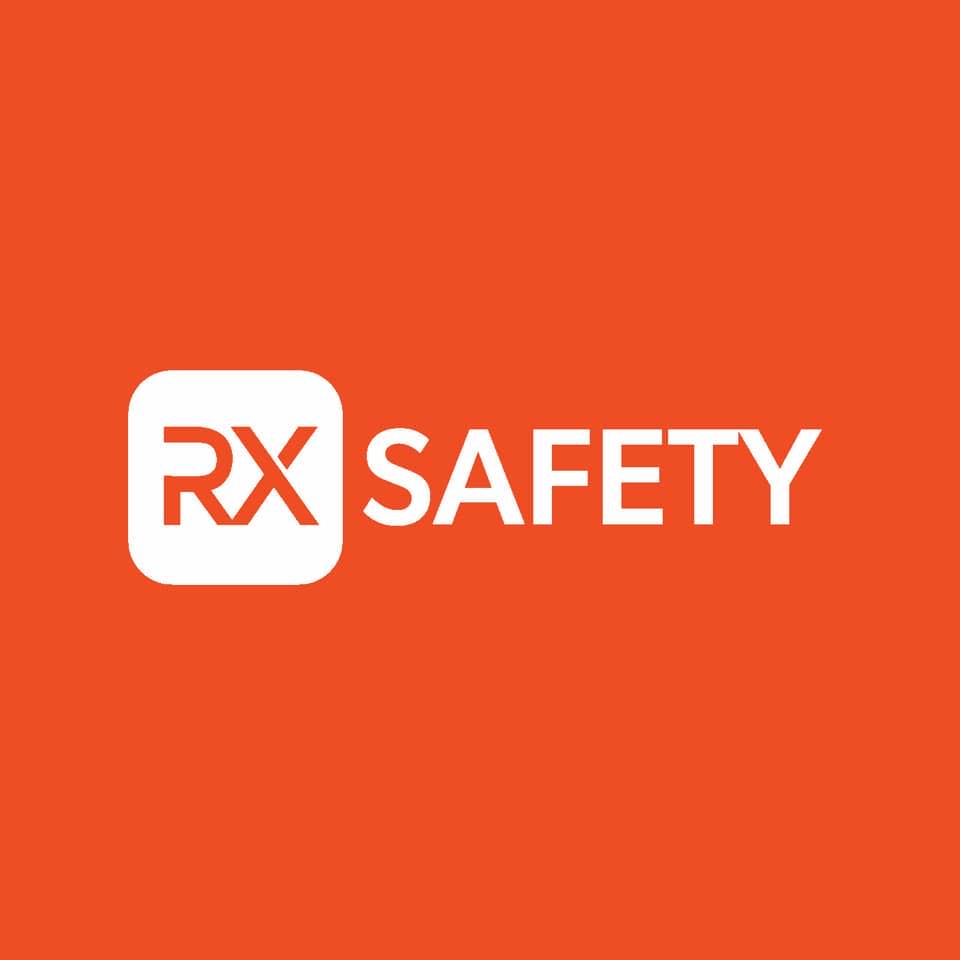 02/07/2023- Middlesex, NJ: Playing sports should offer the combined benefits of exercise and having fun. The last thing you want to have on your mind is an injury caused by not having the right type of protective equipment when playing these sports. You don't want to injure any part of your body, let alone your vision, due to playing these sports, such as basketball, as that will simply keep you from being able to participate until you fully heal up. That's why you should consider a pair of sports glasses.
Sensitive areas such as your eyes need protection because you can cause serious, if not permanent, damage to them, even when playing a sport such as basketball. For example, one wrong throw towards the head, and the basketball can smash against the eyes causing permanent damage which could have easily been protected against with the right type of sports glasses.
Our basketball glasses collection comes with various protective standards, such as ANSI Z87+ and EN166F, which protect against projectile impact coming at certain velocities, or they may come with ASTM F803 safety standards against projectiles coming in at high speeds.
Bolle Sport Playoff Glasses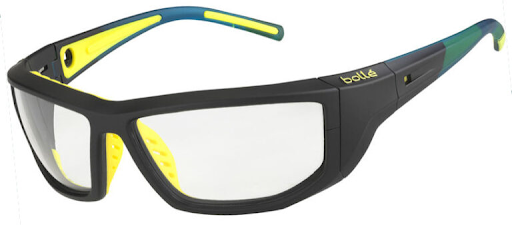 You won't have to worry about which safety standards these come in, as the Sport Playoff Glasses come in with ANSI Z87+, EN166, and ASTM F803 standards. That makes them excellent for basketball dribbling glasses without worrying about accidents. Beyond the protection, these basketball glasses help keep your vision clear, whether you're playing indoors or on an outdoor court. There's also a strap to ensure that they stay securely on your face and comfortably as well, which is supported by the rubberized temples and rubber nose pads.
You don't have to miss out on style as these come in three different designs, either navy with fluo red, black and orange, or black and yellow.
Leader C2 US Flag Sunglasses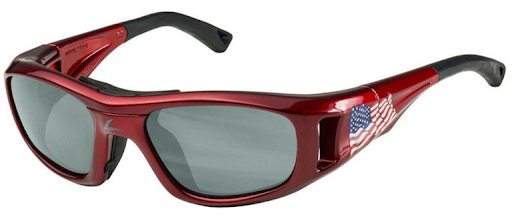 The Leader C2 US Flag is an optimal option when looking for basketball glasses. They come in red or navy and are designed for children and adults. The frame size runs small to medium, and they are very comfortable with rubber nose pads and temples that ensure they don't slip off and are always on when you're playing sports. In addition, these basketball glasses for dribbling or playing come with ASTM F803 ratings to ensure that you're protected if the ball gets loose and hits the glasses.
Rec Specs All Pro Goggle XL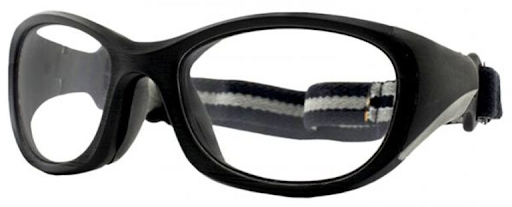 For those in the market for sports goggles, the Rec Specs All Pro Goggle XL may be just the one you're looking for. These goggles have an adjustable strap for a secure fit while still being comfortable with padding on the bridge and endpiece. Additionally, we offer these in a shiny black frame color.
These also can easily become prescription sports goggles and come in a 6-base lens curve design for those higher prescriptions to comfortably fit. They also offer impact protection with their ASTM F803 ratings making them a solid choice for anyone in the market for sports goggles. Feel free to call at 732-356-1493 or email at service@rx-safety.com.
About Us:
Rx Safety is an American manufacturer of affordable prescription safety glasses and performance eyewear. A family-owned and operated business, with a state-of-the-art digital ophthalmic lab and the online store providing affordable, top-of-the-line prescription safety glasses, sunglasses, and performance eyewear on the market. All the safety glasses always meet or exceed the ANSI Z87+ standards for high impact, to be safe and secure while working in any kind of hazardous environment. Besides standard safety glasses, we offer a broad selection of prescription shooting and tactical glasses, prescription youth sports glasses, fishing, and motorcycle glasses designed and tested to meet our high standards. As an authorized distributor of Wiley X, Bobster, ESS, and BodySpecs, Rx-Safety.com offers a full line of prescription safety glasses straight from the manufacturer at wholesale prices.
Like us: https://www.facebook.com/RxSafety/
Follow us: https://www.instagram.com/rx_safety/
Subscribe us: https://www.youtube.com/user/RXSafetyVideos/
Retweet us: https://twitter.com/RXSafetyEyewear/
Contact Detail:
Company Name: RX Safety Glasses
Contact Person: Ryan Phillips
Email: Send Email
Address: 123 Lincoln Blvd, Middlesex
State: NJ 08846
Country: United States
Website Url: https://rx-safety.com/


Source: www.PRExhibition.com