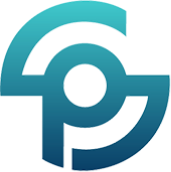 04/25/2023- Middlesex, NJ: Patient transfer boards are critical medical devices that help both the medical team and patients. Patient care is vital at every stage of their tenure, whether at a hospital or a clinic and moving them around incorrectly could lead to further complications or unnecessary harm. Having patient transfer boards helps the medical team safely and securely move patients from hospital beds to gurneys and from gurneys to operating tables.
Other key reasons to have these medical transfer boards are that it helps to keep patients in one position, allowing for reduced caregiver strain and speeding up the overall transfer process. Imagine how many times patients need to be moved daily and how a transfer board for patients will optimize the whole process.
A patient transfer board is also quite the cost-effective option, as they are durable and last quite a while, helping ease the load of patient movement onto the board itself.

Static Treated Aqua Transfer Board
Coming in at only 9 pounds and able to support up to 250 pounds, the Static Treated Aqua Transfer Board is a must-have for those in need of transfer boards for patients. The construction of this transfer board comes from a polyethylene material that is also semi-rigid, strong enough to hold its shape, yet flexible enough to move around with.
There's also an anti-static coating on the board, which also helps to keep patients from potentially sticking to the board's surface. There are two sizes, specifically when it comes to the width. You can get this either with 18-inch or 24-inch widths with the same 72-inch length. This patient transfer board comes in green and is both MR-safe and radiolucent, making it perfect for leaving under patients during their procedures.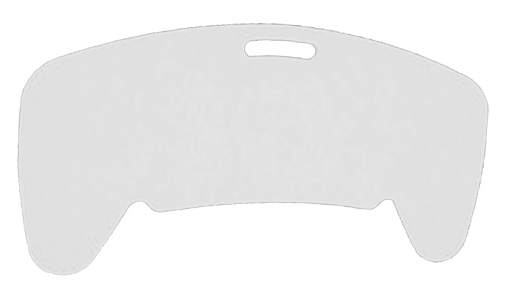 Curved Banana Transfer Board
This is best used for transferring patients from surfaces that are near or slightly different height points. It's also incredibly light at 2.6 pounds with a large weight capacity of 250 pounds. There are multiple positions possible to handle varying situations. The top of the board itself allows for smooth movement, while its ends are curved for easier holding during transport.
The construction material is polyethylene, which also makes it easier for cleaning management and reducing infectious spread. The Curved Banana in white and can be used for assisted movement and sometimes unassisted movement.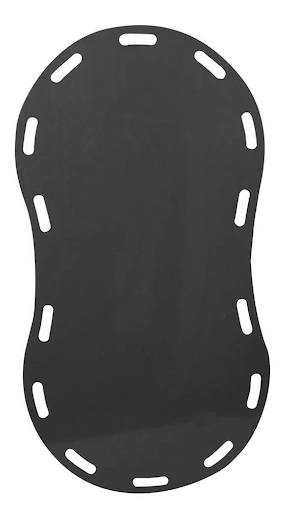 Anti-Static Bariatric Patient Shifter
The third option to look at is the Anti-Static Bariatric Patient Shifter which can handle up to 600 pounds! This comes in a charcoal color and is constructed from a plastic that's quite durable and flexible. The total weight comes in at 16 pounds, with the widest dimensions at 38 inches (72 inches is the length). There are 14 handholds on this patient transfer board, allowing for precise and fast movement with the medical team.
It also helps when it comes to moving patients between uneven objects. In addition, an anti-static layer supports the patient so they don't stick to the board from laying down too long on it.
Where to get the best variety of patient transfer boards
The best variety of patient transfer boards are available here at Phillips Safety. Make sure to check our collection of patient transfer boards to find exactly what you want. If you have any questions, talk to our experts through our chat, e-mail us at service@phillips-safety.com, or give us a call at +1 866 575 1307.
About Us:
Phillips Safety Products Inc. is the world leader in occupational safety products. Phillips Safety specializes in safety glasses for laser, radiation, welding, and glass working among others. The Company's products include laser safety glasses, radiation safety glasses, glassworking eyewear, and welding safety glasses. Phillips manufactures other safety products, including sheeting, barriers, signs, glass, and lenses. The Phillips family has been in the occupational safety industry for over 100 years and continues to play an active role in the community. Don't hesitate to be a part of the Phillips Safety family. If you need help or more information about our products, e-mail us at info@phillips-safety.com, or call us at 1-866-575-1307.
Like us: https://www.facebook.com/PhillipsSafety/
Follow us: https://www.instagram.com/phillips_safety
Subscribe us: https://www.youtube.com/@PhillipsSafety
Contact Detail:
Company Name: Phillips Safety Products, Inc
Contact Person: Media Relations
Email: Send Email
Phone No: 1-866-575-1307
Address: 271 Lincoln Blvd
City: Middlesex
State: NJ 08846
Country: United States
Website Url: https://phillips-safety.com


Source: www.PRExhibition.com