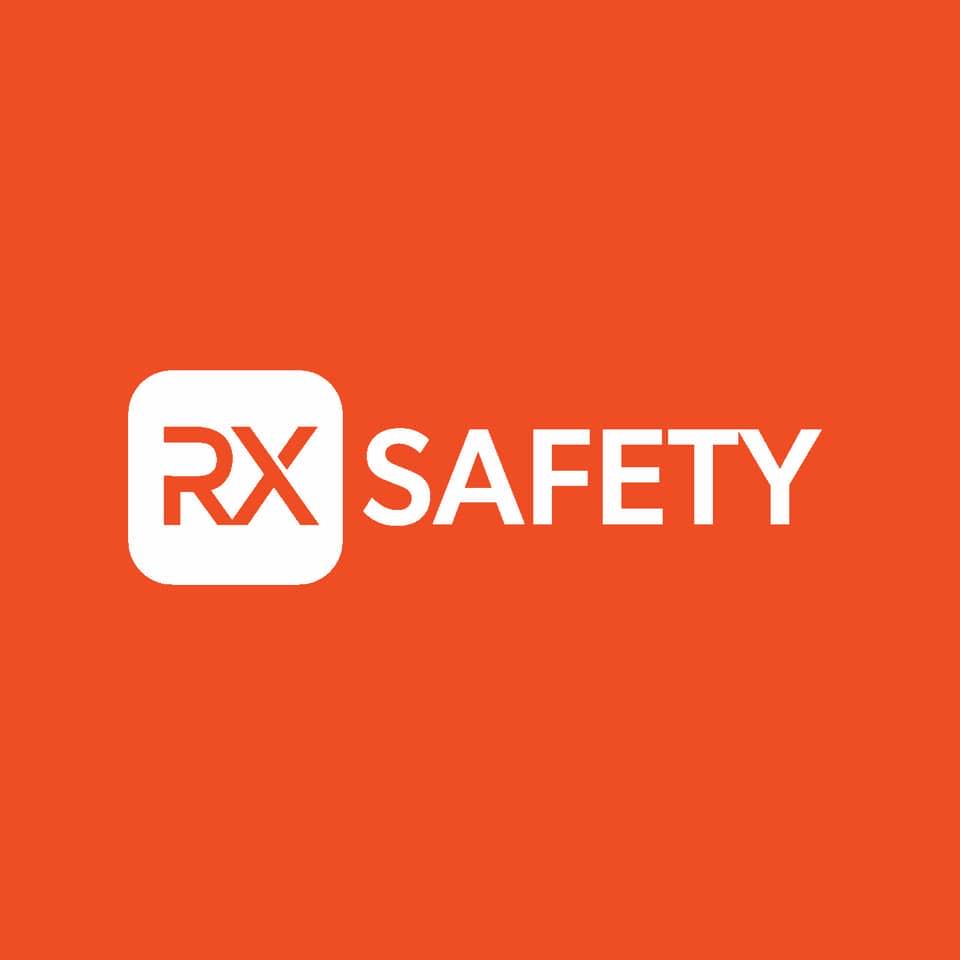 09/18/2023- Middlesex, NJ: Safety should always be a top priority when it comes to working with electricity. One crucial aspect of ensuring your safety while working with electrical equipment is protecting your eyes. Electrical work can pose serious risks to your vision, which is why choosing the right protective eyewear is essential.
Non-conductive safety glasses are specially designed to provide optimal eye protection for those working in environments where electrical hazards are present. These hazards can include electrical sparks, arc flashes, and other potential sources of injury. The primary purpose of non-conductive safety glasses is to prevent electrical currents from passing through the eyewear and reaching your eyes, thus minimizing the risk of electrical shock or injury.
Key Features of Non-Conductive Safety Glasses
Non-conductive safety glasses possess key features that make them essential for safeguarding your eyes in electrical work environments. Firstly, they are constructed from non-metallic materials, deliberately chosen to avoid conducting electricity. This critical feature ensures that no electrical currents can pass through the frame or lenses, providing robust protection against potential harm.
In addition to the use of non-metallic materials, these safety glasses boast non-conductive frames, typically crafted from materials like plastic or nylon. This not only enhances electrical insulation but also minimizes the risk of heat transfer during electrical arc flashes, further enhancing safety.
Now, let's take a closer look at some of the top non-conductive safety glasses available at RX Safety, all of which meet the ANSI Z87.1 and CSA Z94.3 safety standards.
ArmouRx 6008FS Safety Glasses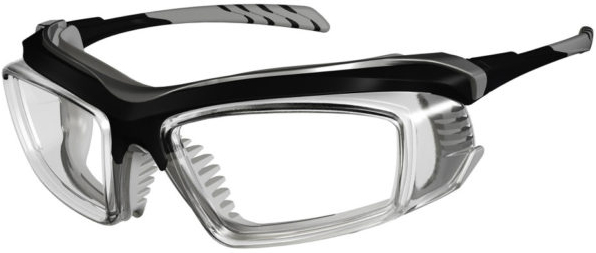 The ArmouRx 6008FS safety glasses are your essential eye protection solution. Crafted from durable plastic with integrated non-conductive side shields, these glasses ensure top-notch safety. What sets them apart? They're prescription-ready, offering personalized clarity. These wrap-around glasses feature silicone nose pads, rubberized temple bars, and a foam gasket, delivering superior comfort and additional protection.
Pyramex Safety Cappture Plus Safety Glasses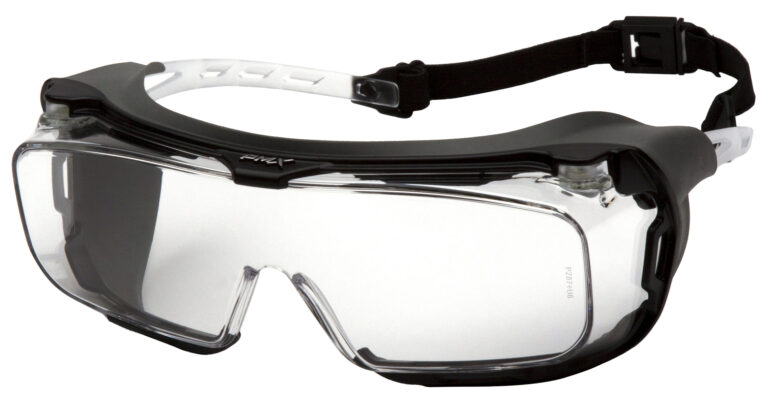 An outstanding alternative is the Pyramex Safety Cappture Plus safety glasses – the ideal fitover solution for eyeglass wearers seeking premium eye protection. Crafted with a non-conductive frame, these glasses are designed to effortlessly accommodate most prescription eyewear. With clear and gray lens options, these non-prescription Fitover Safety Glasses boast a flexible rubber foam gasket, preventing lens fogging for crystal-clear vision. The extended temples ensure no interference with your prescription frames.
OnGuard US 110S Prescription Safety Glasses

Another great option is the OnGuard US 110S prescription safety glasses, proudly crafted in the USA for unparalleled durability. Available in stylish Black/Gray and Black/Red options, these safety glasses are constructed from metal-free Thermoplastic Polyurethane, making them non-conductive. Featuring Standard 3 Barrel Hinge temples, they ensure a secure fit. For added protection, a full seal can be purchased separately.
Elevate Your Electrical Safety with RX Safety's Non-Conductive Glasses
In conclusion, RX Safety offers a high-quality collection of non-conductive safety glasses that prioritize your safety while working with electricity. These glasses are designed with non-metallic materials and non-conductive frames to provide the utmost protection against electrical hazards. Whether you need prescription safety glasses or standard safety eyewear, you can find a wide range of shapes and colors to suit your preferences. Don't compromise on safety when working with electricity – choose non-conductive safety glasses from RX Safety for peace of mind and optimal protection. If you have any questions, talk to our experts through our chat, e-mail us at service@rx-safety.com, or give us a call at +1 888 245 6638.
About Us:
Rx Safety is an American manufacturer of affordable prescription safety glasses and performance eyewear. A family-owned and operated business, with a state-of-the-art digital ophthalmic lab and the online store providing affordable, top-of-the-line prescription safety glasses, sunglasses, and performance eyewear on the market. All the safety glasses always meet or exceed the ANSI Z87+ standards for high impact, to be safe and secure while working in any kind of hazardous environment. Besides standard safety glasses, we offer a broad selection of prescription shooting and tactical glasses, prescription youth sports glasses, fishing, and motorcycle glasses designed and tested to meet our high standards. As an authorized distributor of Wiley X, Bobster, ESS, and BodySpecs, Rx-Safety.com offers a full line of prescription safety glasses straight from the manufacturer at wholesale prices.
Like us: https://www.facebook.com/RxSafety/
Follow us: https://www.instagram.com/rx_safety/
Subscribe us: https://www.youtube.com/user/RXSafetyVideos/
Retweet us: https://twitter.com/RXSafetyEyewear/
Contact Detail:
Company Name: RX Safety Glasses
Contact Person: Ryan Phillips
Email: Send Email
Address: 123 Lincoln Blvd, Middlesex
State: NJ 08846
Country: United States
Website Url: https://rx-safety.com/


Source: www.PRExhibition.com