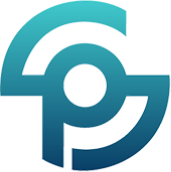 09/15/2023- Middlesex, NJ: In an age where cleanliness and hygiene have taken center stage, we're witnessing the rise of innovative technologies that ensure our safety and well-being. One such groundbreaking advancement is the integration of UVC cleaning light glasses, designed to shield your eyes from the potentially harmful effects of UVC cleaning lamps. These glasses not only provide protection but also contribute to maintaining a healthier vision in the modern world.
Understanding UVC Cleaning Lights
Ultraviolet-C (UVC) light has long been recognized for its powerful disinfection properties. UVC disinfection lighting, operating within the wavelength range of 250 to 265 nanometers (nm), are employed to eliminate harmful microorganisms by disrupting their DNA and rendering them inactive. These lamps are commonly used in various settings, such as hospitals, laboratories, and even in our homes to sanitize surfaces and objects.
However, the same UVC light that efficiently eliminates germs and pathogens can potentially pose a risk to our eyes if not properly managed. This is where UVC cleaning light glasses come into play, acting as a reliable barrier against the harmful UVC rays emitted by these cleaning lamps.

Protecting Your Eyes with UVC Cleaning Light Glasses
The essence of UVC cleaning light glasses lies in their ability to safeguard our eyes from the harmful effects of UVC rays. Phillips Safety has developed a UVC protective filter that effectively blocks an astonishing 99.9999% of UVC rays in the 250-265 nm range. This remarkable feat ensures that your eyes remain shielded without compromising on visual clarity or comfort.
When selecting UVC cleaning light glasses, it's essential to consider key factors for optimal performance and comfort. Firstly, prioritize robust UVC protection by opting for glasses featuring a high-quality UVC protective filter, such as those provided by Phillips Safety. Ensuring a snug and comfortable fit, particularly during extended wear, is crucial; also prioritize lightweight and ergonomic designs.
Additionally, prioritize optical clarity to maintain unobstructed vision and minimize distortion, while also choosing glasses crafted from durable materials to withstand daily use. Balancing safety with style, explore a variety of design options that align with your personal preferences and fashion sensibilities.

Explore Phillips Safety's UVC Cleaning Light Glasses
Phillips Safety offers a wide array of UVC cleaning light glasses that embody all the essential features mentioned above. Our commitment to quality ensures that you're investing in eyewear that not only protects your eyes but also complements your lifestyle.
With a diverse range of styles, sizes, and colors, Phillips Safety's UVC cleaning light glasses ensure that safety and fashion go hand in hand. Whether you're a healthcare professional, a diligent germ-fighter, or simply someone who values eye well-being, these glasses seamlessly combine health and style, providing a protective barrier against the rigors of modern disinfection practices. If you need help or more information about our products, e-mail us at info@phillips-safety.com, or call us at 1-866-575-1307.
About Us:
Phillips Safety Products Inc. is the world leader in occupational safety products. Phillips Safety specializes in safety glasses for laser, radiation, welding, and glass working among others. The Company's products include laser safety glasses, radiation safety glasses, glassworking eyewear, and welding safety glasses. Phillips manufactures other safety products, including sheeting, barriers, signs, glass, and lenses. The Phillips family has been in the occupational safety industry for over 100 years and continues to play an active role in the community. Don't hesitate to be a part of the Phillips Safety family.
Like us: https://www.facebook.com/PhillipsSafety/
Follow us: https://www.instagram.com/phillips_safety
Subscribe us: https://www.youtube.com/@PhillipsSafety
Contact Detail:
Company Name: Phillips Safety Products, Inc
Contact Person: Media Relations
Email: Send Email
Phone No: 1-866-575-1307
Address: 271 Lincoln Blvd
City: Middlesex
State: NJ 08846
Country: United States
Website Url: https://phillips-safety.com


Source: www.PRExhibition.com