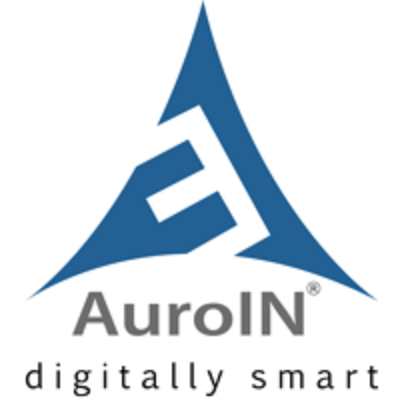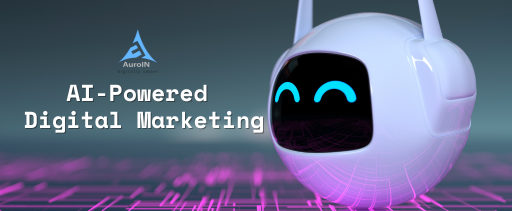 [New York, NY, November 6, 2023]: AuroIN, a leading provider of digital marketing services, is proud to present its innovative AI-powered solutions, poised to reshape the digital marketing landscape. Leveraging state-of-the-art artificial intelligence technologies, AuroIN is set to empower businesses worldwide with smarter, more efficient, and highly effective digital marketing strategies.
In today's hyper-competitive digital landscape, businesses face unparalleled challenges in reaching their target audience and achieving online success. With AuroIN's advanced AI-powered digital marketing services, these challenges are being met head-on, offering businesses a strategic advantage like never before.
Key features and benefits of AuroIN's AI-powered digital marketing services include:
AI-Enhanced Content Creation: AuroIN's AI algorithms are capable of generating high-quality, engaging content for websites, blogs, social media, and more. This ensures that businesses can consistently produce valuable content that resonates with their audience.
Predictive Analytics: AuroIN's AI-driven predictive analytics help businesses make data-driven decisions. By analyzing vast amounts of data, our AI system can forecast trends, customer behavior, and market shifts, enabling businesses to stay ahead of the competition.
Personalized Marketing Campaigns: AuroIN's AI tailors marketing campaigns to each individual customer, delivering highly personalized and relevant content. This results in improved customer engagement, higher conversion rates, and increased ROI.
Chatbot Integration: AuroIN's AI chatbots provide 24/7 customer support, answering queries and assisting customers in real-time. This not only enhances customer satisfaction but also frees up valuable staff resources.
SEO Optimization: AuroIN's AI algorithms continuously analyze search engine trends and keywords, ensuring that businesses' online presence remains highly visible and competitive.
Competitor Analysis: AuroIN's AI-powered tools monitor competitors' strategies, helping businesses adapt and evolve their marketing efforts to maintain a competitive edge.
Cost Efficiency: AI automation reduces operational costs, allowing businesses to allocate resources more effectively and optimize their marketing budgets.
"We are thrilled to introduce our AI-powered digital marketing solutions to businesses worldwide," said the spokesperson for AuroIN. "Our goal is to empower businesses of all sizes to thrive in the digital age by providing them with the tools and insights they need to succeed. With our cutting-edge technology, we believe we can make a significant impact on our clients' digital marketing efforts."
AuroIN's AI-powered digital marketing services are already receiving rave reviews from early adopters, with businesses reporting increased website traffic, improved engagement, and higher conversion rates. To learn more about AuroIN's AI-powered digital marketing solutions and how they can benefit your business, please visit auroin.com
About AuroIN:
AuroIN is a leading provider of digital marketing services, committed to helping businesses achieve online success. With a focus on innovation and technology, AuroIN leverages the power of artificial intelligence to deliver smarter, more effective marketing strategies. Their team of experts combines industry knowledge with cutting-edge AI technology to drive results for businesses worldwide.
Like: https://www.facebook.com/AuroIN/
Subscribe: https://www.youtube.com/user/AuroIN
Retweet: https://twitter.com/auroin
Contact Detail:
Company Name: AuroIN LLC
Contact Person: Media Relations
Email: Send Email
Address: 285 Fulton Street, Suite 8500
City: New York
State: NY – 10007
Country: United States
Website Url: https://auroin.com/contact/


Source: www.PRExhibition.com